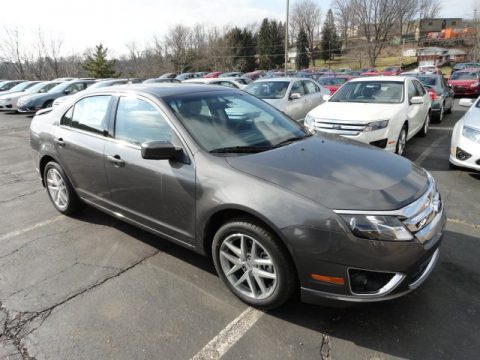 This is the car I was going to buy--a 2012 Ford Fusion SEL V6. For me, it represented the best blend of value, performance, and practicality for $15,000. Practically every car publication has given it good reviews and it would be in my driveway today if I hadn't fallen in love with the new body style.
The four cylinder Fusion has adequate power for most situations, but the V6's burble and additional power makes the car somewhat more performance oriented. It's not the silky smoothness of a BMW inline six or even the Maxima's 3.5 V6, but there's enough sound and fury there to enjoy. It also handles well enough to be rewarding on curvy back roads, but not enough to seek out those same roads during your daily commute.
What the Fusion provides is competence in any situation. It's not a minivan or seven passenger crossover, but it will carry 4-5 people and a decent amount of luggage. It's not a Jaguar or Lexus, but equipped with leather and the Ford Sync infotainment system, it's interior is a nice place to pass the miles. It's not a BMW or Audi sports sedan, but provides enough balance between ride and handling to be rewarding to drive. For 98% of the car buying public, it's an ideal balance between need vs. want.
If that seems like faint praise, consider two things:
First, years ago Ford positioned the Granada, a distant ancestor to the Fusion, against Mercedes Benz in their advertising campagin. It was laughable for the sheer absurd audacity, like comparing Ron Burgundy to Walter Cronkite. But if Ford position the Fusion today against the Mercedes E-Class, I'm not sure it would be that far off. The car might be 8/10ths a Mercedes at half the price.
Secondly, I almost bought one.