When the Chevrolet Camaro was launched in direct response to the Ford Mustang in 1967, the Pontiac Firebird was its "Me Too" tag-along brother. But a decade later, as kid brothers often do, The Firebird outgrew the Camaro's shadow.
By 1977, the Pontiac Firebird/Trans Am was the hot car, partly because of the optional 6.6 liter engine, which was bigger than the motor in the Camaro. But I suspect the big reason why the Firebird was so popular was because it was featured in "The Rockford Files" and "Smokey and the Bandit". Burt Reynolds drove a black 1977 Trans Am as the Bandit and the car became legendary. As a result, just about every Trans AM made after the movie was black with honeycomb wheels and featured the "Flaming Chicken" on the hood.
When the 3rd Generation Camaro and Firebird rolled around, both cars were very successful in the marketplace. However, Pontiac again won the publicity battle, when a modified Trans Am played the part of K.I.T.T. on "Knight Rider".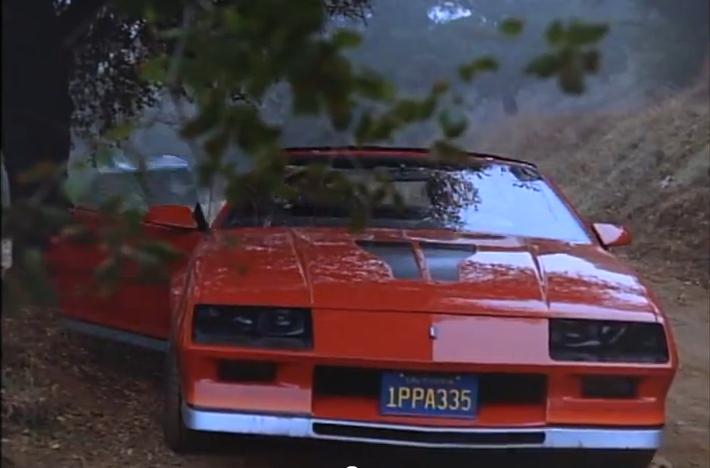 After all, does anyone remember AJ's Camaro in "Simon and Simon"?
Eventually the Camaro regained the sales lead, with the debut of the 4th Generation model. But by 1998, sales had dwindled, so being the sales leader was akin to boasting you were the more handsome of the Menendez brothers. Eventually both cars were killed off in 2002.
The Camaro returned nine years later, on a new platform and with a vague resemblance to the 1969 model. Pontiac would have returned with the Trans Am in some form, had GM not shuttered the brand as part of its bankruptcy.
Picking a favorite between the Camaro and Firebird is a matter of personal preference. Both cars are a good value, offering good looks and performance for a bargain price. The 1st generation cars have long been considered classics and the 2nd and 3rd generation cars are now becoming collectible as well.
My personal favorites are the 3rd generation cars. Given the chance, I'd love to own an IROC Camaro or a Trans Am. But between the two, I have to give the nod to the Trans Am, only because the Bandit and K.I.T.T. captured my imagination as a boy.